24 May

Firelands Scientific Proudly Presents Firelands Scientific Dispensary

The purity of nature, the precision of science.™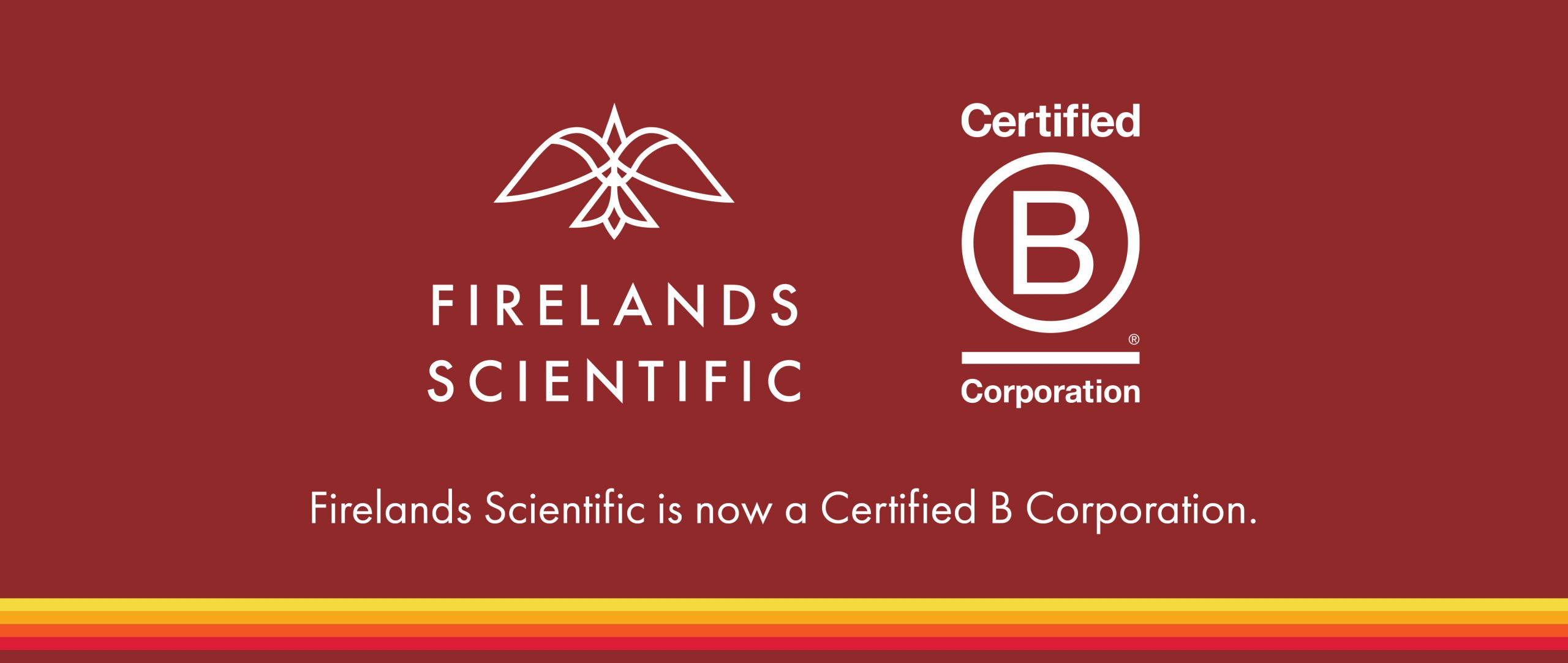 Firelands Scientific Proudly Presents Firelands Scientific Dispensary
The much-anticipated Dispensary opened its doors this Friday, May 21, 2021 to Ohio Medical Marijuana Patients.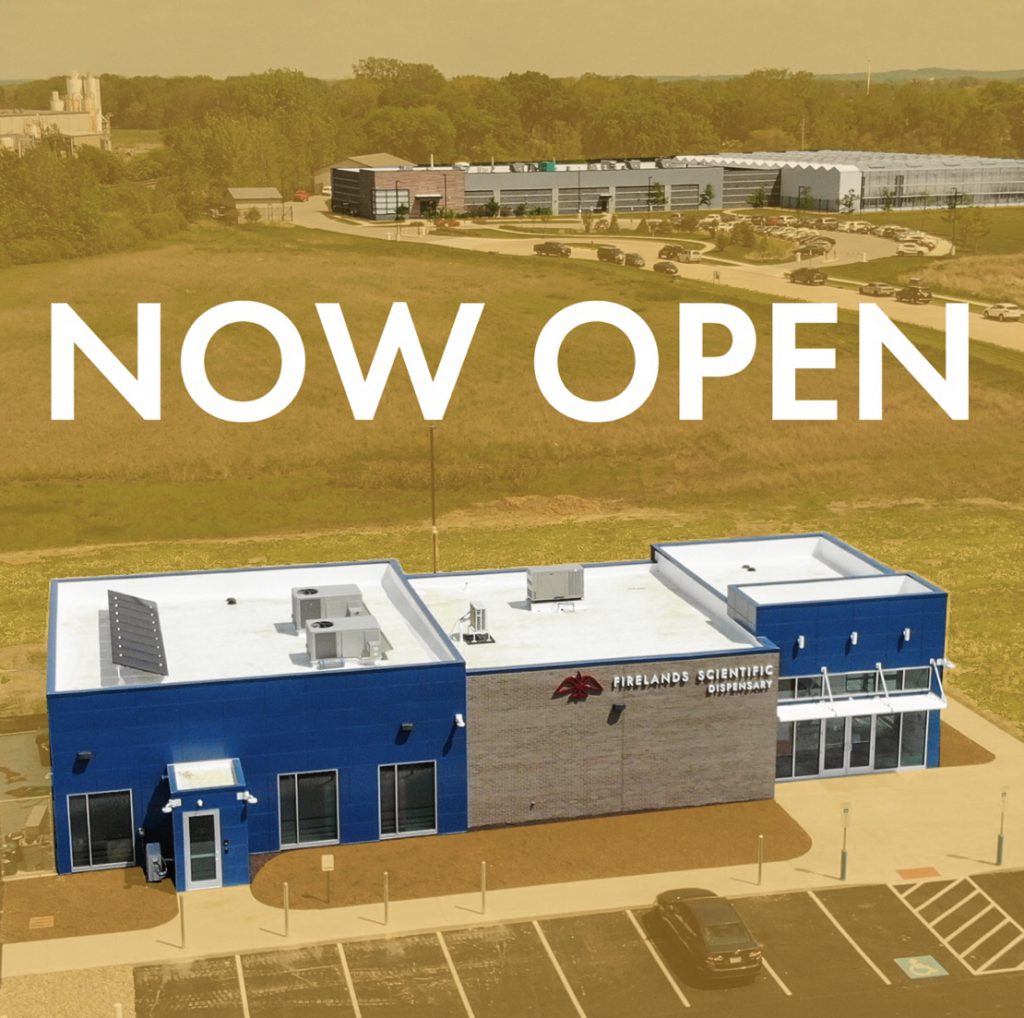 Huron, Ohio, May 24, 2021—Firelands Scientific, a vertically integrated medical cannabis company that has been operational since 2018 is thrilled to announce that their highly awaited dispensary opened its doors to the public on Friday, May 21, 2021! Firelands Scientific is currently the only B-Corp certified medical cannabis company in the World. What this means is that they designed their business from the ground up to focus on having a net positive impact on their stakeholders – their community, their team, their environment, their vendors, and most importantly, their patients.
Firelands Scientific Dispensary is going to provide the company with the first opportunity to be even closer to their patients and customers than ever before! While they were able to obtain patient feedback from a wholesale level, the dispensary is going to provide them with the opportunity to interact with customers on a more one-on-one bases and to receive direct and immediate feedback from the stakeholders that drive their business.
Located at 2344 University Drive E in Huron, Ohio, Firelands Scientific Dispensary will have four dedicated parking spots to Curbside Service allowing patients the opportunity to never have to leave their car. Additional ways to keep your visits quick and efficient are their "FastLane" pick-up. For patients who know exactly what they need, they can either call ahead or place an order online 30 minutes prior to visiting the dispensary. They can then head over to the dispensary to check in and immediately receive their order. VP of Sales, Rob McCourt, compares it to a coffee shop: "Think about waiting in line at a coffee shop knowing exactly what you would like to order, but you're behind someone who is a first-time visitor; you'll be in that line a little longer as they navigate the menu. We are aiming to serve ALL patients at Firelands Scientific Dispensary – both first timers, the more experienced, and those who know exactly what they need. Our check-out process has a lane for every patient, and the FastLane will help the patients who know exactly what they want to get in and out of our dispensary a little quicker."
Since Firelands Scientific takes customer feedback to heart, one of the most common aspects of feedback they receive is when it comes to pricing. The goal of the dispensary is to curate a menu that both follows their B-Corp ethos, but also offers the best pricing in the state. At the same token, the company does want their patients to be able to find their products at locations convenient to them, so they created the "Product Locater" on their wholesale website that allows individuals to track down their products at a dispensary closer to them.

From the moment a patient walks into Firelands Scientific Dispensary, they will be immersed in educational information to assist them in learning more about how their medicine is made and what it is best used for. The view from the windows in the waiting room showcases Firelands Scientific's main campus and the center in which patient's medicine is grown! Patients will also have the opportunity to learn more about the company's B-Corp certification and how the company strives to give back to the community, and in turn, the patients.
Additional features of the Firelands Scientific Dispensary would be their roof. The roof is composed of Solar Arrays. Essentially, the dispensary will be harnessing the sun to help with their power. For those planning on visiting with an electric car, an Electric Charging Station is available to allow them to power up while they shop. For patients who are newer to the Ohio Medical Marijuana program, Firelands Scientific Dispensary offers Patient Consultations in a private room. Patients can sign up online for this complimentary service. Firelands Scientific prides themselves on their customer service, and they cannot wait to help navigate their patients through the dispensary. 
Firelands Scientific Dispensary will be open daily from 10:00Am – 8:00PM. Patients can learn more about them by visiting their website www.myfisci.com as well as their social media platforms:
Facebook: @FiSciDispensary
Instagram: @fisci_dispensary
About Firelands Scientific
Firelands Scientific is a cutting-edge medical cannabis company that combines the best of nature, science and technology to provide patients with the highest quality, natural sun grown medicine. Its rigorous cultivation and processing standards ensure consistent and reliable cannabis products that earn the confidence of physicians and patients every day. To learn more, please visit Firelands Scientific. For more information, or to schedule an interview, please contact Meaghan at [email protected].